National Parks and Landmarks Near Jersey: Trips for a Long Weekend
National Parks and Landmarks Near Jersey: Trips for a Long Weekend
http://teamue.com/wp-content/uploads/2016/07/Thorton-Hollow.png
688
483
Emilie
http://1.gravatar.com/avatar/11508f46fcb311d28382b7ccd76b6b98?s=96&d=mm&r=g
Living in NJ, we certainly aren't as close to a great number of National Parks and recreation areas: at least not compared to those who live in California or Utah! Here are some of the best National and State Parks to visit from NJ, even if you only have a long weekend. Leave Thursday night after work and come back midday Sunday! Each of the following trip lengths are estimated from a location in central NJ.
Shenandoah National Park, VA. Approximately 4 hr 20 min drive. Shenandoah National Park is the most easily accessible National Park if you live in New Jersey. Shenandoah actually has a Night Sky Festival this weekend, with telescope, constellation and solar scope viewing, as well as tons of other activities! Every weekend, however, you can go hiking, biking, horseback riding, fishing and rock climbing. Shenandoah has hundreds of miles of hiking trails, including a substantial section of the Appalachian Trail. That means that no matter your skill level there will definitely be a trail suitable to your abilities. The most hiked trail in Shenandoah is Old Rag Mountain, which is an amazing day hike with great views. Only skilled hikers should attempt this hike, and you should prepare your knowledge of the hike ahead of time. Guided horseback riding tours are available, or you can bring your own horse! Or, go EarthCaching and learn all about the nature within Shenandoah. Lodging includes everything from modern suites, to rustic cabins, to old fashioned camping.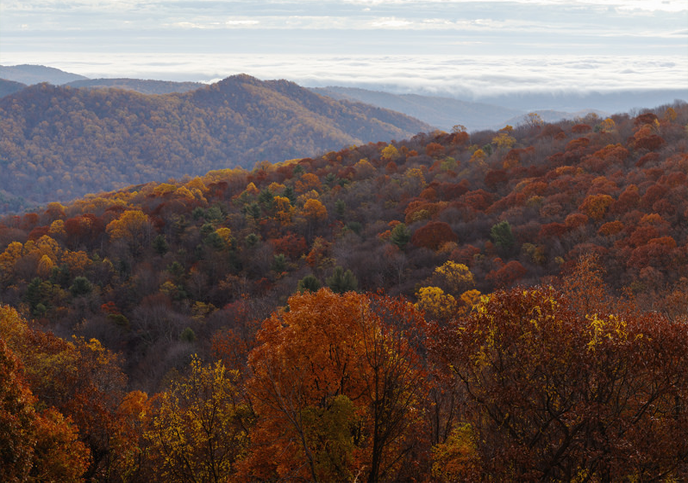 Assateague Island National Seashore and State Park, MD. Approximately 3 hr 50 min drive to shoreline (plus short ferry ride to island). Although you may know about Chincoteague Island, many have never heard of Assateague. Chincoteague is famous for its annual pony swim (remember the book Misty of Chincoteague?). During the swim, wild ponies are herded from Assateague, where they live, to Chincoteague, where foals are auctioned off to prevent the Assateague herd from growing too large. Although the pony swim occurred just this past weekend, you can still camp right on Assateague Island! Wild ponies roam the island, and will wander around your campsite. The island itself is beautiful, with salt marshes and beachy shoreline. Campsites are available for tents, trailers, and even horses. The island also has hiking trails and tons of beach to explore.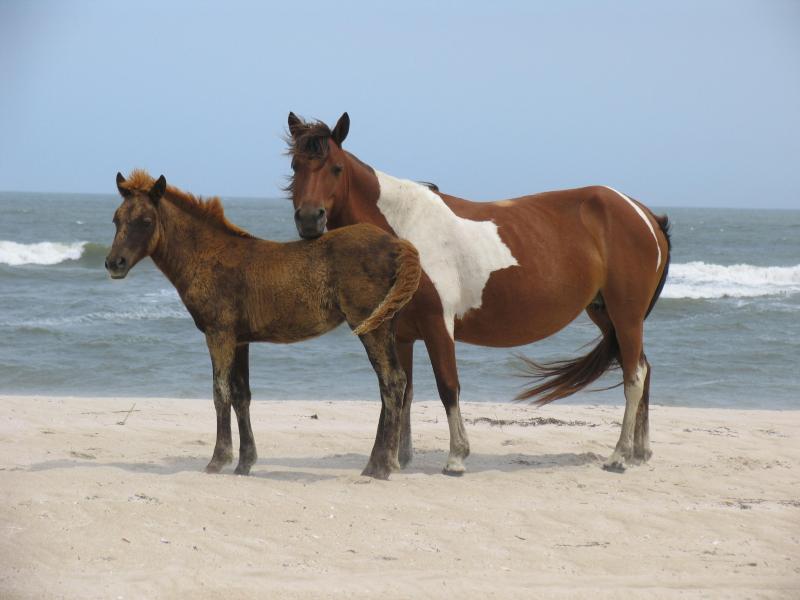 Cuyahoga Valley National Park, OH. Approximately 6.5 hour drive. Cuyahoga is the National Park with the second shortest drive for Jersey Residents. It's the farthest destination on this list, but well worth the drive. Or, if you'd prefer, the flight is only about an hour and a half long. The park is absolutely beautiful, including amazing sites like the Ritchie Ledges, the Frazee House from 1825, the Everett Covered Bridge, the Boston Store Visiting Center from 1836, Beaver Marsh, and the Towpath Trail, which follows the Ohio and Erie Canal. Go Questing, in which you follow clues from one location in the park to another. You can also go kayaking or canoeing, whether you have your own boat or need to rent one. You can also go hiking, biking, golfing or birdwatching in or around the park. There is a large variety of lodging: from the B&B overlooking Brandywine Falls, to campsites along Towpath Trail.
Catoctin Mountain Park, MD. Approximately 3 hour 10 min drive. Catoctin is a beautiful park that few people from Jersey have ever heard of, and the drive isn't even that long! The park has beautiful creeks and 25 miles of hiking trails for the newby or experienced hiker. Trails include: a 5 mile trail that brings you to Cunningham Falls, Hog Rock Vista, and Blue Ridge Summit (with a 1,520 ft altitude), a 2.5 mile trail to Thurmont vista (with an altitude of approximately the same height), and the Chimney Rock loop which culminates in the stunning view seen below. Catoctin has lots of housing options, with many cabins dating back to the 1930s. Camp Greentop (which has cabins fitting 140 people) is actually considered a historic district, and has its own Dining Hall and Recreation Area. There are also camping sites, and every site has a picnic table and grill.
Cuyahoga Valley National Park photo courtesy of NationalGeographic.com. All other images and all information courtesy of nps.gov.
3 comments
Very clean internet site, thanks for this post.

I am sending it to several friends ans additionally sharing in delicious. And of course, thank you for your sweat!

Pretty! This was an extremely wonderful article. Many thanks for providing this information.