Spotlight on the Sunlight: Jobs that get you Outdoors
Spotlight on the Sunlight: Jobs that get you Outdoors
http://teamue.com/wp-content/uploads/2016/07/camping-1289930_960_720.jpg
960
635
MPatton
MPatton
http://0.gravatar.com/avatar/3424e957821395ea3722d3d6200c6077?s=96&d=mm&r=g
One of my first real jobs out of college had me sitting in a cubicle (yes, the dreaded cubicle) facing a wall that was painted a bright, cheerful yellow. The sunny yellow of the wall didn't do much to mitigate the fact that I wasn't  seeing actual sunlight.
If that weekend itch to get out into nature, go hiking, kayaking, or just hang out with friends around a bonfire starts to become a week-long sting, a career in the great outdoors may be calling you. A lot of outdoor careers are in the sciences or recreation but you don't have to be field botanist or a survival expert to find a career that incorporates the outdoors and your interests.
Sports Instructors:
Ski and snowboard instructors usually work in the hospitality industry or for a sports complex or training center. Instructor roles tend to rely more on history and experience than educational background. Ski and snowboard instructors generally also assist with trail maintenance and ski patrol and instruct people at all levels of ability.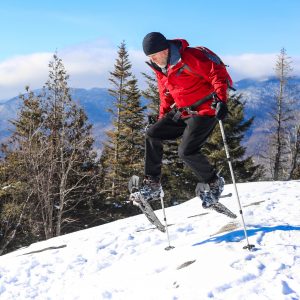 Instructors will need a good skill level and a working knowledge of gear, environment, and terrain, as well as weather patterns.
Gardening:
Gardening, landscaping, and running a nursery or greenhouse can get the sun on your back and the dirt under your fingernails. If you're interested in running your own small business, this could be the opportunity you're looking for. Owning and operating a landscaping company or a nursery gives a people person with a natural sales talent the opportunity to work outside, be creative, and work with people.
Nature Guides:
If hiking, trekking, and camping is your thing look into being an outdoor or recreational guide. Outdoor guides may require certification in certain areas like white water rafting and wilderness first aid. Nature guides work in a myriad of businesses: hospitality, travel, scouting, summer camps and with corporate outing ventures, much like United Eventures, to get groups of people from all walks of life engaged in outdoor activities.
Photography: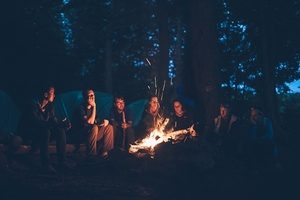 Nature and art are closely entwined. Nature and wildlife photography can take you outside in a variety of landscapes and environments. Photography can be a dynamic and adventurous complimentary career; it's not uncommon for guides and sports instructors to use body cameras to capture film and stills of their stunts, guide trips, and treks for promotional purposes. If you're more of a people person, wedding and family photography can give you the opportunity to see new and interesting locations while helping families create memories to last a lifetime.
Environmental Impact:
Working in the green industry can take you outside for a cause. Surveying, forestry, and Ranger positions can keep you poised to make an environmental impact. A career in forestry allows you to help manage and clear forests in a sustainable and restorative way and promotes conservation, restoration, and stewardship of public and private lands. Some jobs in forestry require a Bachelor's Degree or two-year certification. Some ranger positions require a background in law enforcement while others are geared towards educating the public on things like wildlife, outdoor safety, and environmental impact.
Volunteer!
Not everybody can just ditch their day job and run off into the sunset after going all Office Space on the fax machine. Find a project or nonprofit agency that gets you outdoors and giving back. Volunteer for a team clean of your local park, or assist with trail maintenance on popular local hiking trails. If you're interested in finding volunteer opportunities by you, check out VolunteerMatch or with your state or local parks and recreation department for what volunteer opportunities are available.
If the mountains are calling and that sunlamp on your desk isn't doing you any favors, get out there. The world is waiting.